Stay At Home Date Night Ideas That Are Better Than Netflix & Chill
Updated: Jan 3
These are crazy times. And we have been given something challenging to do… stay home. With the coronavirus spread, households across the world must embrace the "safer at home" orders. I have a few ideas on having some pandemic proof date night ideas that will bring a little inspiration to your home with these fun ways to enjoy your partner's company.
It was not long ago that the average date night went like this: dinner at a lively restaurant followed by tickets to the theater to catch a new release. Or maybe it is Friday night, and you go late-night bowling or out for a few drinks at the bar to talk over a game of pool or darts. None of that occurs right now.
If you are in a relationship, made it through the stay-at-home orders, CONGRATULATIONS! You most definitely deserve some of these fun ideas on how to have a stay-at-home date night.
HAVE A DIY WINE AND PAINT NIGHT:
We all love the paint and sip theme, why not have it in your home. You can set something in up in your backyard or in your kitchen.
PLAY A TRIVIA GAME FOR YOUR AT HOME DATE NIGHT:
Since we are always on our phones, you can find plenty of trivia games apps, or if you're old school you can purchase Trivia Board games from Amazon or Target Stores.
HAVE A TASTING PARTY DURING YOUR STAYING IN DATE NIGHT:
Pick any choice Of food, Drinks or Dessert that you would like to have several tastes or drinks of. Decorate a table and lay out  your choices of tasting you want to try.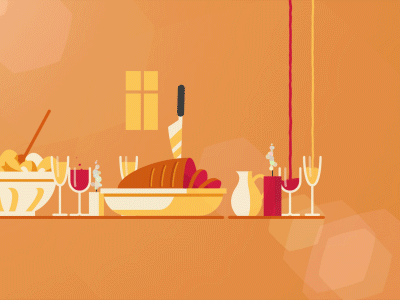 CHALLENGE EACH OTHER TO A COOK OFF:
Have a battle of the best chef in the family. If you ever watch the Food Network show Chopped, you each have to pick an ingredient for each other and incorporate it into your dish, whoever made the best dish is the winner.
AT HOME DATE NIGHT PICNIC:
Set up a Romantic Picnic in your Bedroom, Dining Room or backyard. Set up a nice bottle of your favorite wine, dessert and your more tasty food choice.
DRIVE IN MOVIE – AT HOME!
Pretend you at the Drive In. Set up movie night in your backyard or in your driveway using a mini projector or your laptop computer screen to watch your favorite movies.
GET CREATIVE:
Try drawing portraits of each other, redecorate your home. Creative a family photo album.
PUT A PUZZLE TOGETHER:
Test yourselves to a huge puzzle and see if you can figure it out in one night.
Have a DIY spa night:
Make your own face masks, lotions, and scrubs to have an at home spa night praiseworthy of the real thing
Make your own sushi:
Create the perfect rolls from the comfort of your home. Watch YouTube videos before you try and purchase your Mat's from amazon.com
Have an evening by candlelight:
Set a romantic mood by shutting off all the lights for the evening and doing everything by candlelight.
Listen to records.
If you still have vinyl records, pull them out and listen to your favorite jam.. This should bring back good memories.
 Binge a season of your favorite show.
Catch up on favorite shows that you might have missed or never got a chance to watch. Take this time and watch a couple of hours of your shows.